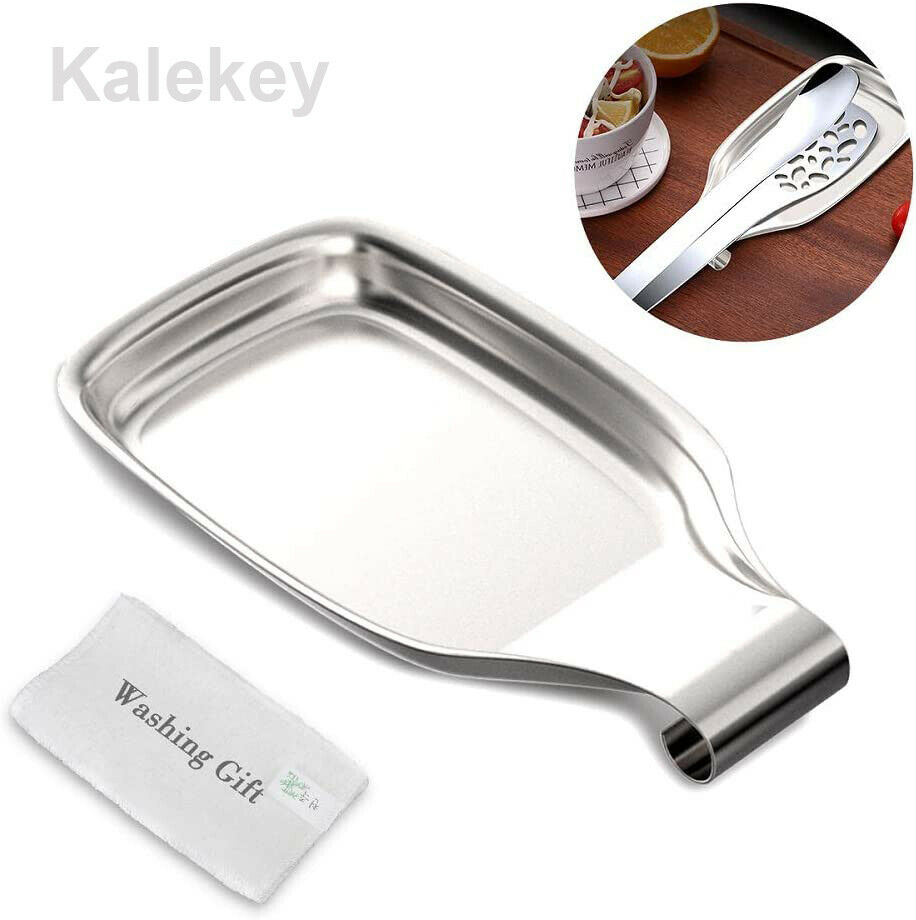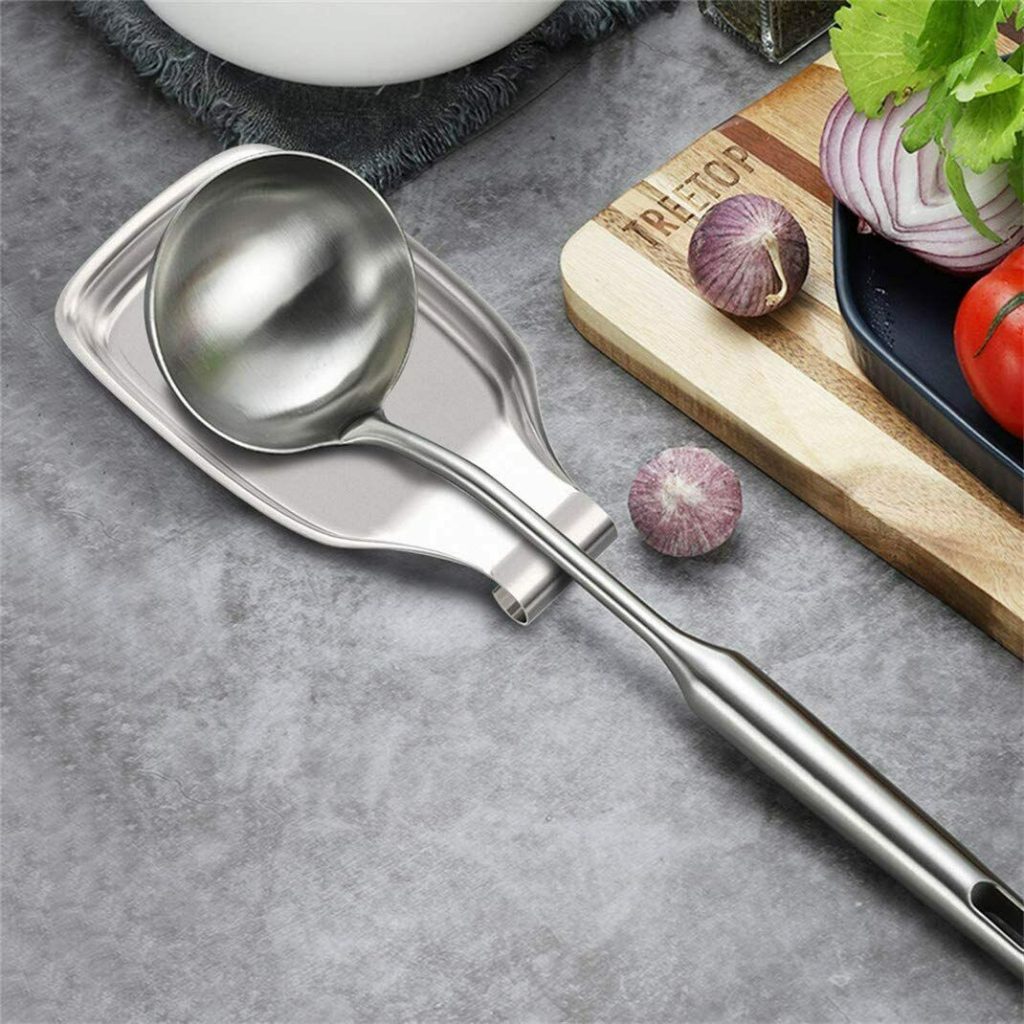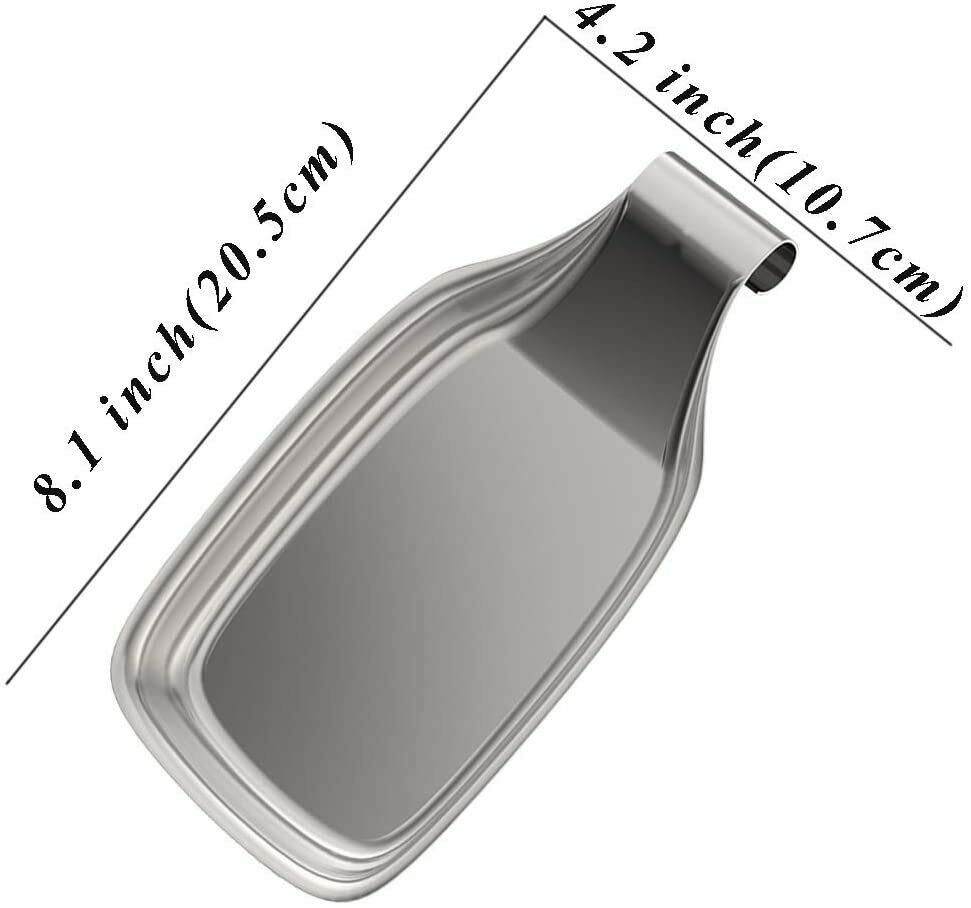 Large Spoon Holder – The size of our spoon rest is 8 X 4 inch, perfect for kitchen, hold well for all big and small cooking utensils and spoons.
Heavy Duty – Made of 304 stainless steel, 0.44 lb weight, rust-resistant. The bottom of the square will hold well for your utensils. Save your space from being messy
Multiple Uses – Can also be used as a nut dish or fruit plate.
Durable – stainless steel spoon rest is unbreakable, can be used for few years.
Easy to clean, It can be hung up to save space when you don't use it.
Package: 1 x Spoon Rest