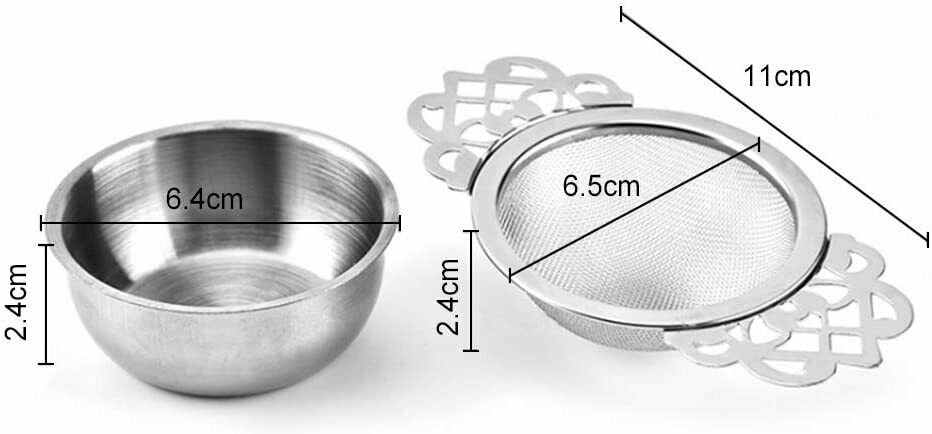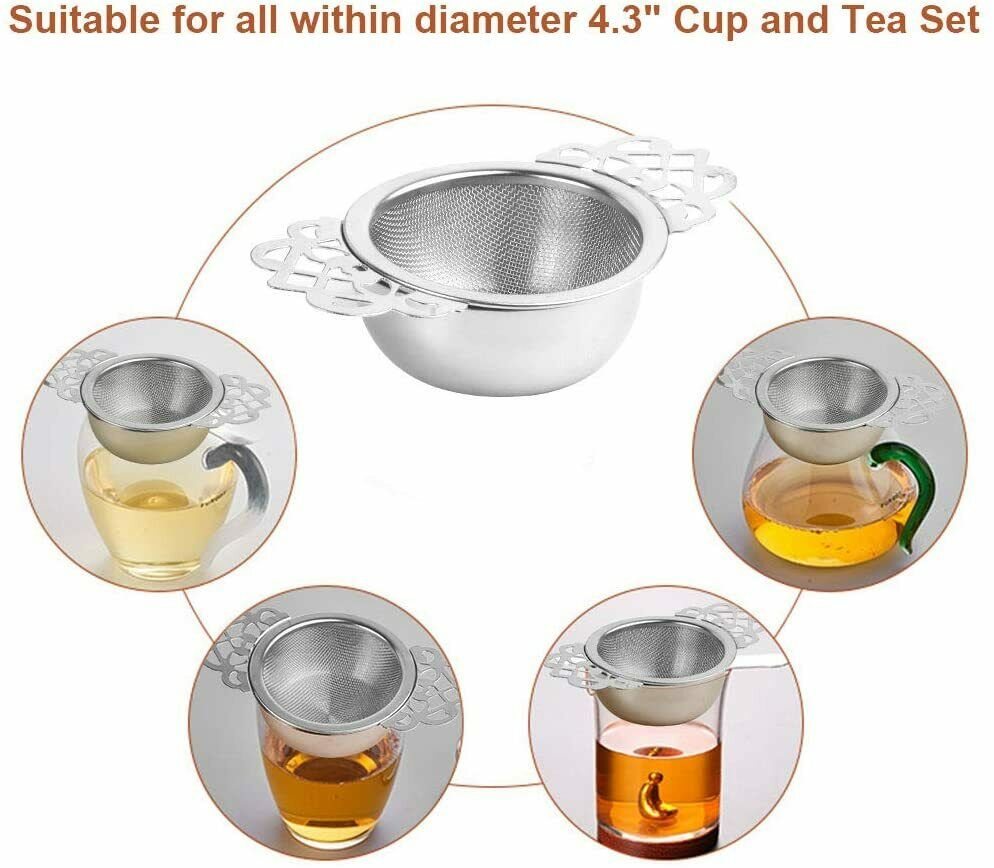 Uses: Our Tea Strainers can filter fine tea grounds effectively, enhance the quality experience.
Ideal fits over tea cup, mug or tea set (2.5 to 4 inch mouth).
2 Pcs Tea Strainers comes with 2 drip bowls, made of practical stainless steel, durable and reliable.
The mesh tea filter with double winged handles in special crown pattern. Easy to hold and can protect your fingers from getting scalding.
Package includes: 1 * Silver +1 Gold Tea Strainers with Drip Bowls. Elegant british style, very suitable for enjoying tea time with friends!
Material : Stainless Steel
Color: Silver + Gold
Weight: 80g
How to use?
1. Brew your loose leaf tea in a tea pot.
2. Set your empress tea strainer on top of your cup.
3. Pour tea through strainer.
4. Set strainer in drip bowl or use for another cup.