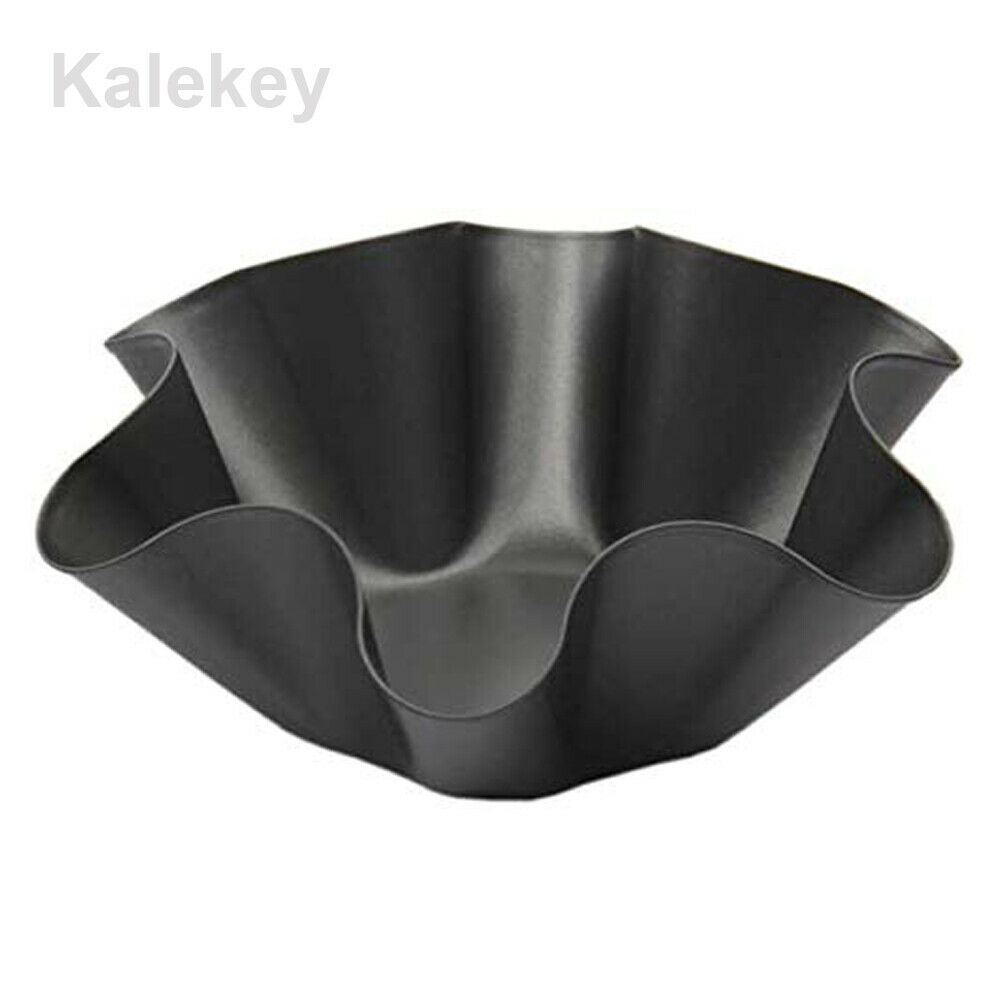 Made of 100% carbon steel material, food grade, safety. Durable and reusable, better than the disposable aluminum, helps you save money and time.
High temperature resistant, up to 446℉, can be put into the oven, dishwasher safe.
Non-stick bottom design, easy to get the shell out, easy to clean, no discoloration, no paint removal.
Great for taco bowls, salads, dips and more. Just lay a tortilla over the pan, press it into the curves around the pan. Then put into the oven bake for 8 to 10 minutes. At last take it out and wait 5 minutes till cool-down, fill it and enjoy.
Specification:
Main Material: Carbon steel
Color: Black
2 Optional Product Sizes:
Up diameter 8.4inch, bottom diameter 4.13inch, height 2.87inch
Up diameter 6.5inch, bottom diameter 2.95inch, height 2.36inch
Weight: 1lb
Suitable for: Taco bowls, salads, dips and more
Packing list:
2 Optional Quantity:
10 x 6.5inch tortilla pan
6 x 8.2inch tortilla pan
Why you need it?
♥ Baking tortilla in a good shape and make it easier
How to use it?
♥ 1. Lay a tortilla over the pan
♥ 2. Press it into the curves around the pan
♥ 3. Put into the oven bake for 8 to 10 minutes
♥ 4. Take it out and wait 5 minutes till cool-down, fill it and enjoy