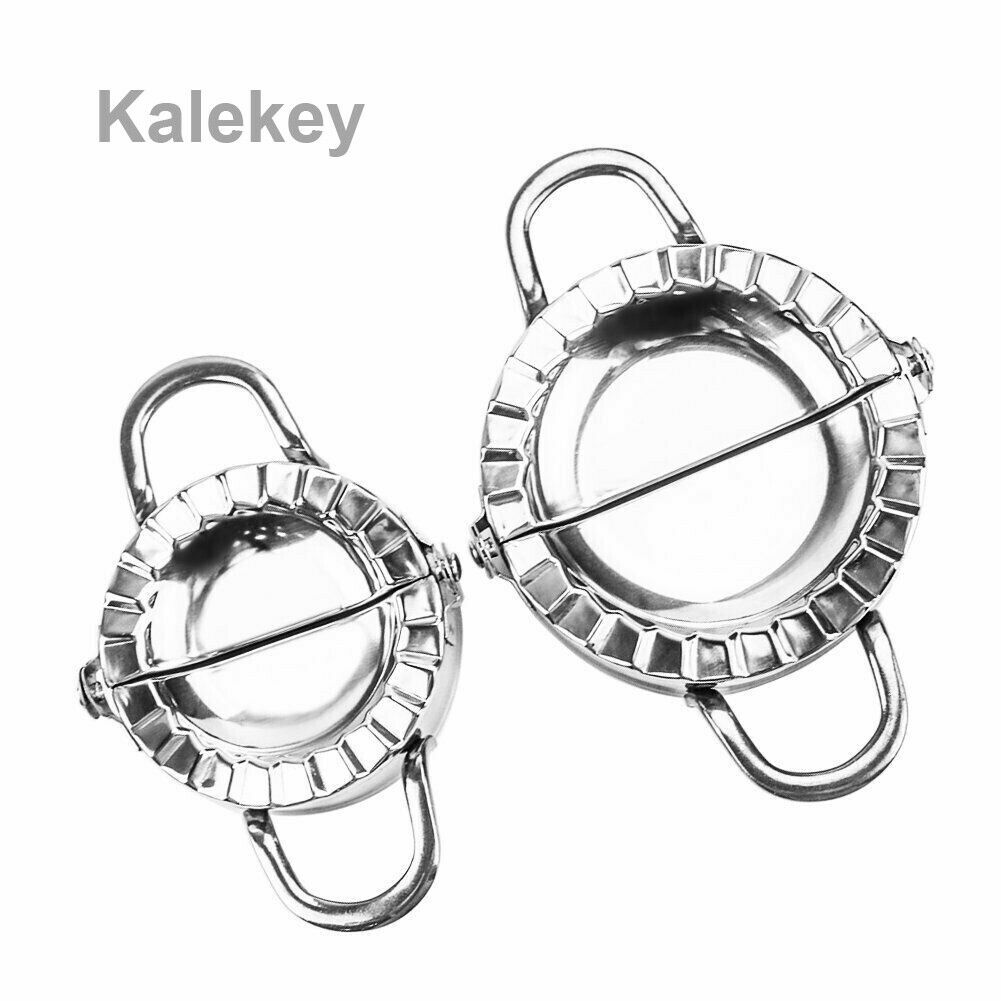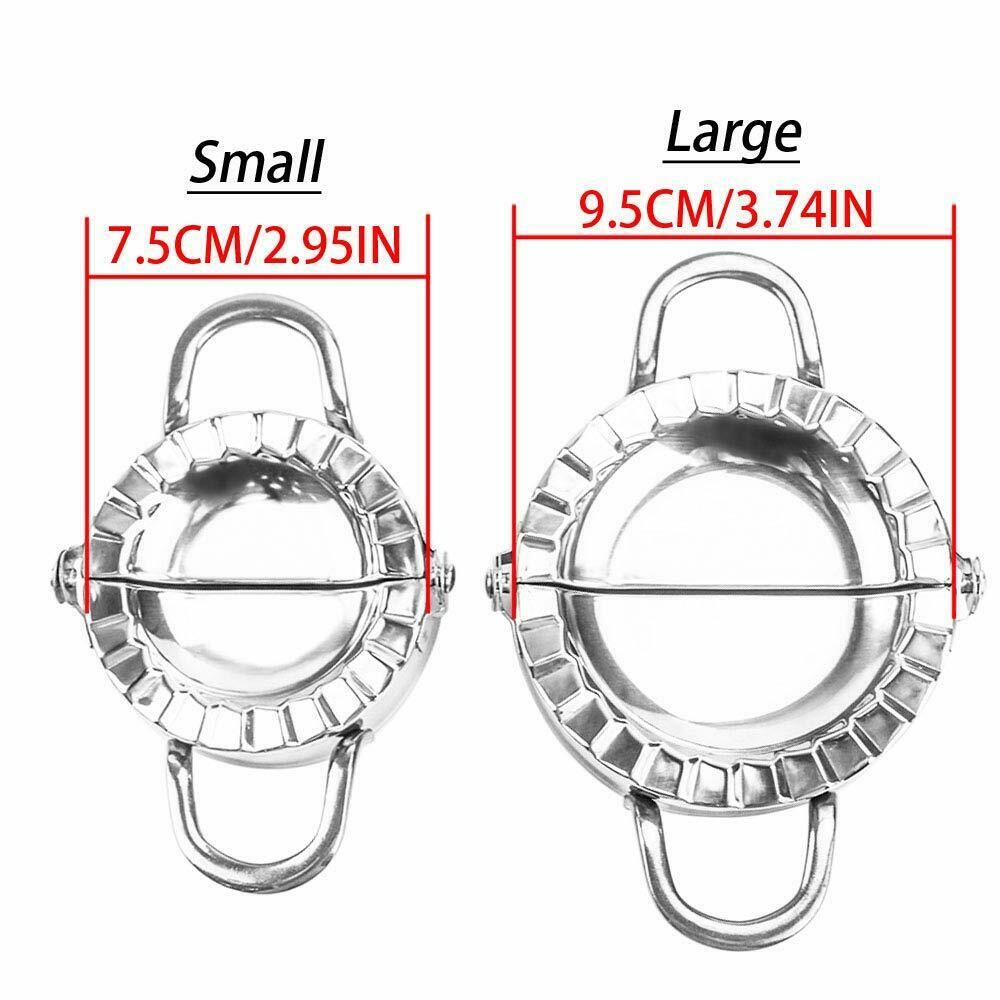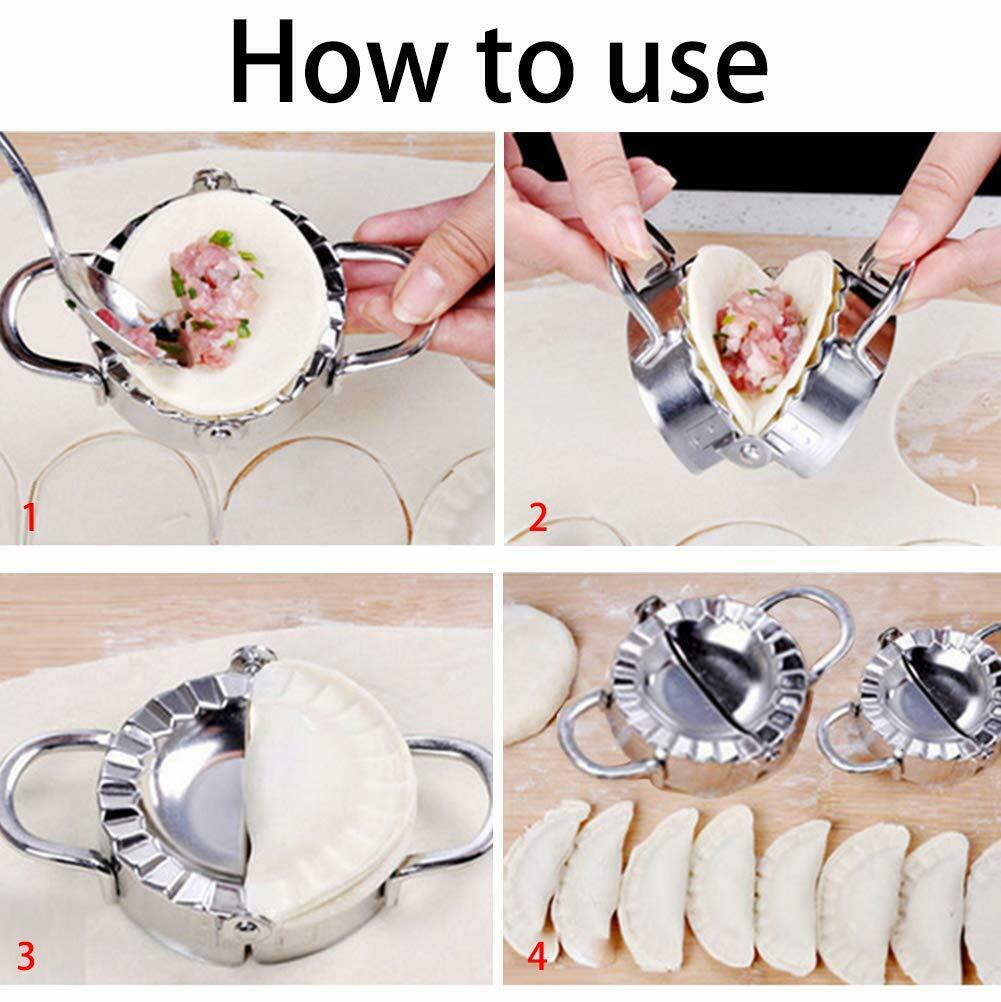 Stainless Steel Dumpling Make Bring you more convenience and fun for Make the Dumpling. As a kitchen tool toy for you and your kids.
The Dumpling Maker is Made of 18/8 stainless steel durable and solid enough long time lasting
Easy to Make Dumpling Pie, pierogi, Ravioli Mold, pot sticker, etc. But cannot cut off the dumpling wrapper as it is dangerous to maker it sharp.
Fold and press to seal a perfect packet.Small Size: 2.95 inch diameter, Large Size: 3.74 inch diameter.
Please confirm the size before ordering, it maybe smaller than you image.▶Warranty: 1 year. ◀
How to use it
Place dough wrapper on the open press. Add your favorite filling.
Moisten edges of wrapper with water and press firmly to close and seal.
Remove your finished dumpling from the mold and boil, bake or pan fry according to recipe.
It is an effective kitchen tool, you make it easy to deal with wrapper and filling of dumplings.
DIY cooking with your kids and families together.
Package
1 x 3" Dumpling Maker
1 x 3.7" Dumpling Maker